Ray Phillips
Licensed Professional Inspector
Ray Phillips is the owner and inspector of Blue Owl Home Inspections. For many people, there exists some apprehension about scheduling a home inspection—because what if the inspector says something that makes you think twice about purchasing the home you want?
With Ray, there's no need to worry—you're the one steering this ship, and his goal is to simply help you reach the destination as you planned. When Ray inspects a home, you'll be provided with an honest and methodically detailed account of the home's strengths and weaknesses so that you're prepared to negotiate and invest to your highest potential.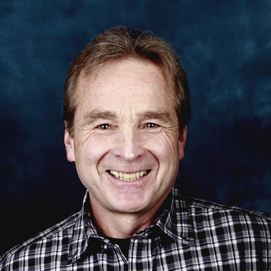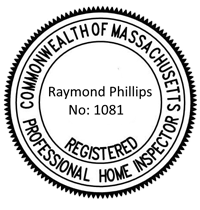 A Home Inspector With Business Experience
Before changing gears and training to become a home inspector, Ray worked in the high technology sector—doing everything from product management to working as a sales executive and marketing manager. Ray has started several of his own companies, and the challenges he faced along the way have shaped who he is today—and that is a professional who builds businesses around treating his customers right.
Ray has also worked extensively on home construction, and he is experienced in plumbing, electrical work, carpentry, and several other pertinent skills. When you're buying a home, the stakes are high, but the rewards are so incredibly worth it—and Ray will go above and beyond to help you secure a protected and undeniably successful real estate investment. 

Everything We Do Is All for You
Time is ticking, and we understand that you need a comprehensive home inspection to be performed as soon as possible—which is why we offer a 2-day Inspection Guarantee, ensuring that your inspection will take place within 2 business days after your call or else you'll receive a generous discount.
A detailed walkthrough of a home can make a tremendous impact on a buyer's ability to absorb the information from a home inspection, and we're more than happy to personally guide you through the home during the inspection or immediately after.
We want you to be 100% confident in you knowledge of the home, and we encourage you to call us with any questions you have—whether it's two days after the inspection, or ten months later.
When he's not inspecting homes, Ray plays guitar in a local band. Ray also tries to stay physically active as much as possible, and he loves running, swimming, and just about any sport or outdoor activity. Other hobbies include nature photography, fast cars, and boating.
Proudly Serving Eastern and Central Massachusetts
"Bringing You All the Way Home"
BLUE OWL HOME INSPECTION
At Blue Owl Home Inspections, our detail-oriented home inspections will help you buy a home on your own terms—ensuring that you have the knowledge to be firm in your negotiations, sure in your decision, and ultimately successful in your journey as a homeowner. Contact us today to request an inspection.
We are a COVID-safe business, taking extensive precautions in order to keep ourselves and our customers protected during these unprecedented times.
Evening and weekend appointments are available upon request. We accept online payments.